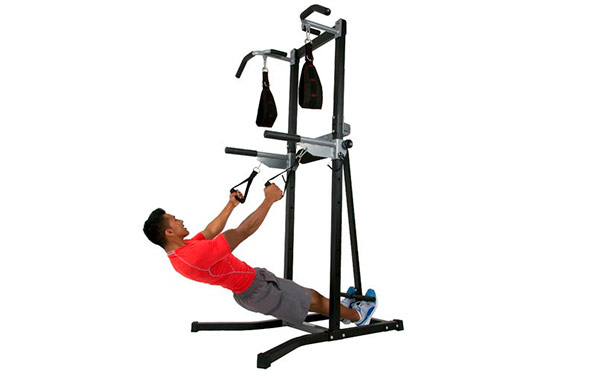 If you decide to acquire power tower and train at home this article will help make your workouts more effective. Also in it, we will consider simple accessories to increase the number of possible options for training. The order of accessories does not determine their usefulness or priority. Not everything on this list will be useful to everyone. And something will be needed not only for home power tower workout. So let's start.
1. Exercise Mat
The first thing I would like to draw your attention is the Exercise Mats. They perform two functions. Mats, power tower, much more stable. Even if the legs are non-slip pads. Mats protect your floor from damage. The power tower can sway and leave scratches. If you use extra weights and during rest put them on the floor they can also damage the floor.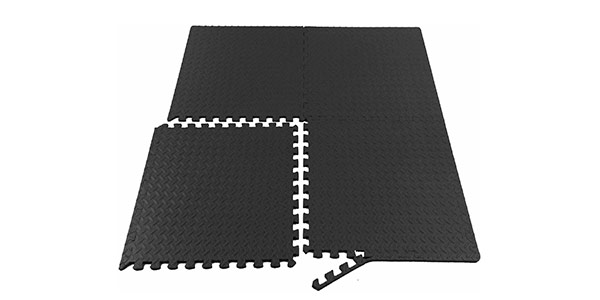 The most practical option to use we would recommend Puzzle Exercise Mat. They have conveniently assembled thanks to its puzzle shape. When buying, we recommend determining the required area with a small margin. The mats have high strength, durability.
2. Ab Straps
Most of the power tower buyers set themselves the task of getting rid of excess weight and getting a beautiful body. Everyone wants sexy abs. To his training was more diverse and convenient, you can use all kinds of Ab Straps. They allow you to comfortably cling to them when performing the exercise.
Their shape can be different. We can recommend Premium Ab Straps. Simple and reliable. Their use decreases the load on the hands. You are completely focused on the exercise of the press. Affordable price and good quality material. The choice of analogs is quite large. When buying, pay attention to the mount, weight limit, the convenience of the shape of the belt for you.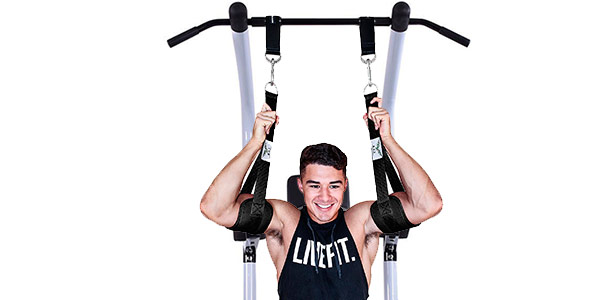 3. Resistance Bands
Resistance Bands allows you to perform a large number of various exercises. For a beginner, he will replace the simulator. You will be able to perform many exercises by fixing it at the bottom or top of the power tower. In addition, it can be an assistant when performing pull-UPS. Having fixed them on a crossbar you will be able to carry out rises with their help. This is important if you are unable to perform an exercise with your own weight.
When you select should pay attention to strength and comfort handles. The resistance force is chosen according to your training. In addition, note the length. It must be suitable for your height.
4. Lifting Gloves
Regular workouts make your hands rougher and calluses may appear. They bring some discomfort. And fans wash their hands to the blood. Protect brush can be using gloves off. The choice is wide enough. Some users are happy to use them in training, others are not comfortable with them.
One of the problems is the overheating of the hands in gloves. Therefore, if you want to protect your hands, we recommend the most open Lifting Gloves. In them, hand breathes, but their palms and fingers are protected. The surface of the gloves is non-slip.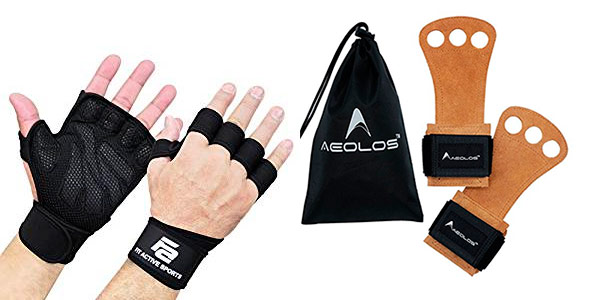 5. Gymnastics Grips
Modern alternative gloves are Gymnastics Grips. They represent a solid plate with holes for fingers. Perhaps it is only fashionable, but we have tried in practice similar Grips and they were quite practical.
Their advantages are an open palm, fingers. Closed only part of the palm, where it is necessary. They are made of their various materials, fixed on the wrist. Their price is small so it is possible to try.
6. Lifting Hooks& Straps
Lifting Hooks can be used for pull-UPS to relieve the load from the forearm. They are especially useful if you are using additional weights. Advantage of use: you load the back muscles as much as possible removing part of the load from the forearm.
Analogous to hooks are loops. They are fixed on the wrist and wound on the crossbar. This is an additional fixation. You won't slip off with pull-UPS. Well helps with a weak grip.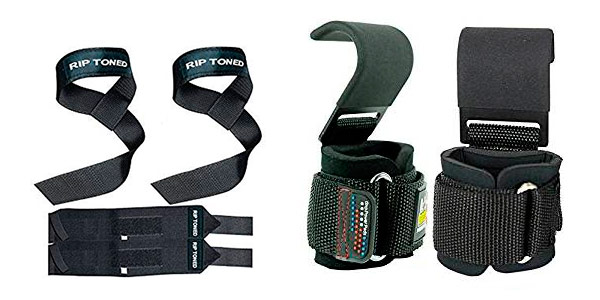 7. Cannonball Grips
If you need to make your grip stronger, you can use special Grips (Pair). They allow you to train pussy and forearms with the pull-UPS. Usually, they look like a tip in the form of a ball or tube. Such accessories are very relevant for arm wrestling.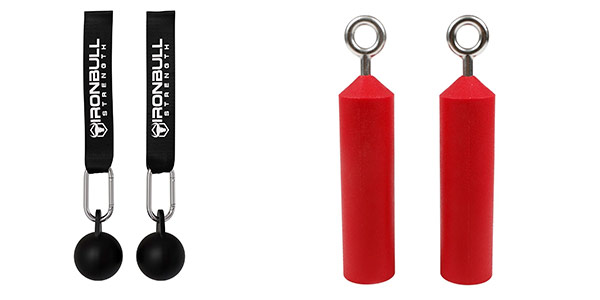 8. Adjustable Ankle Weights
Adjustable Ankle Weights allow you to use additional weights by pinning them to the ankle. This will enable to increase the load when performing exercises vertical knee lifts. You can adjust the weight according to your capabilities. This accessory will be useful not only in training with the strength of the tower but also in additional training. The power of the tower gives little opportunity to train your feet. So You can use Adjustable Ankle Weights to exercise the thighs and buttocks.
9. Adjustable Weighted Vest
If you are already trained enough and pulling up with your own body weight does not give the desired load. You will be a useful Adjustable Weighted Vest. It is also adjustable in weight. It can be used when performing pull-ups, push-ups, and dips. Its advantage is the ease of use due to the uniform load distribution.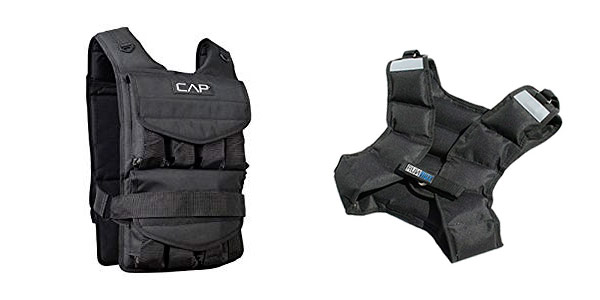 When choosing pay attention to the dimensions, the maximum possible weight, and strength. You will be able to use it for strength and endurance training. When training with the strength of the tower should take into account the capabilities of your equipment and not exceed the maximum weight limit.
10. Lifting Belt With Chain
For some users, the above options are not convenient. Or if they're not enough. You can pay attention to Lifting Belt with Chain. This is a belt with a chain, which can be conveniently attached to the kettlebell or pancake from the rod.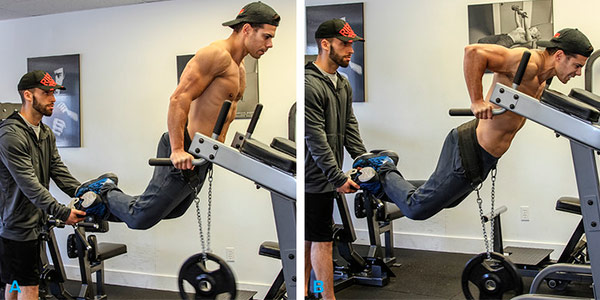 A similar option can be used for pull-UPS and DIPs. We also recommend taking into account the power of the tower. Your total weight with additional weights must not exceed the maximum weight limit.
11. Interval Training Round Timer
If you want to improve your training efficiency this accessory is for you. One option is interval training. In this case, a special timer will count the desired time intervals for exercise and rest. This allows you to increase the intensity of training and endurance.
You can pay attention to the principle of TABATA workouts. If you hit a plateau and your progress stands still recommend you to try out.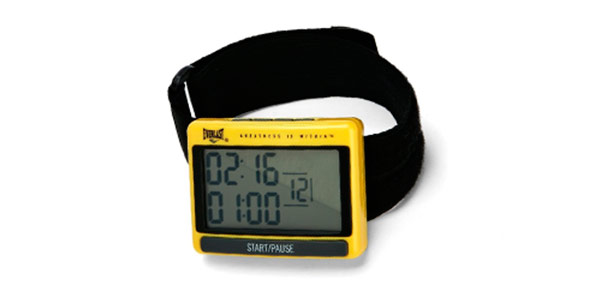 12. Heart Rate Monitor
If your goal is to lose weight it is important that your training took place in a certain mode. It is the heart rate optimal for fat burning. You can track it using special heart rate monitors. The easy option would be a Fitness Tracker. It will allow you to track your heart rate and will transfer data to your smartphone. In a special application, you will be able to see your stats.
In addition, such a device will allow you to monitor the daily load, sleep and rest. So you will find difficulty in your mode. Perhaps such a hint will be useful for you.