Multifunction Power Tower from the brand X-Factor with Weight Sit Up Bench for Home Gym. An excellent model for training muscles of the whole body. With it you can perform pull-ups, sit-ups, chin-ups with multiple grip positions, push-ups, dips, and vertical knee rises. And also other additional exercises. Consider the features and characteristics of this power tower in more detail. So let's start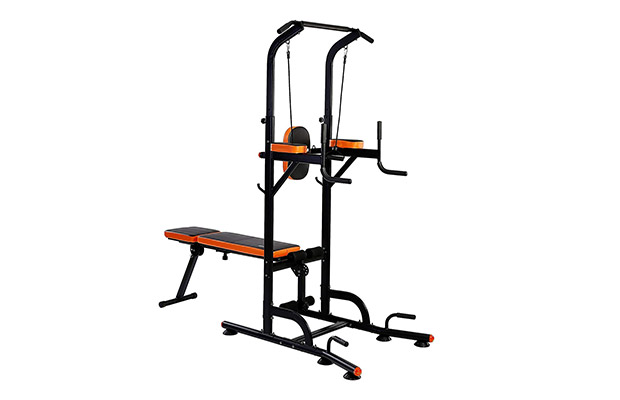 Basic Characteristic
| | |
| --- | --- |
| Manufacturer | X-Factor |
| Product Dimensions: | 98 x 82 x 48 inches |
| Shipping Weight: | 85 pounds |
| Weight Limit | 500 Lbs |
| ASIN: | B07D6FNK7Y |
| Price | Check on Amazon |
Dimensions
The height of the horizontal bar in this case is adjustable. The dimensions are large enough, but removing the Weight Sit Up Bench you can significantly reduce the required space. It goes up if not needed for training.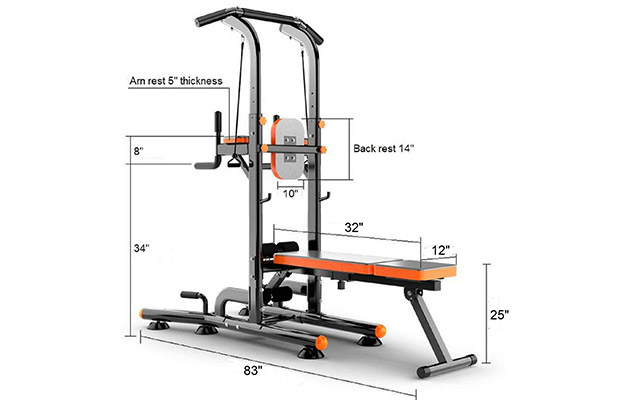 The frame structure is made of durable steel. Connections are made by welding or strong bolts. In addition, clamps are used to regulate the power tower.
Main Advantage
As you already understood this is a strong enough power tower. The design can withstand up to 500 lbs and remains as stable as possible. This is provided as a solid frame and specific suction cups on the legs. Specific legs provide stability and at the same time protect the floor from damage.
X-Factor Station is convenient to use. The arms are covered with a non-slip coating that allows you to securely hold yourself during the exercise. Handles for push-UPS and dips are provided. The height of the horizontal bar is adjustable. This will allow you to perform pull-UPS as comfortable as possible.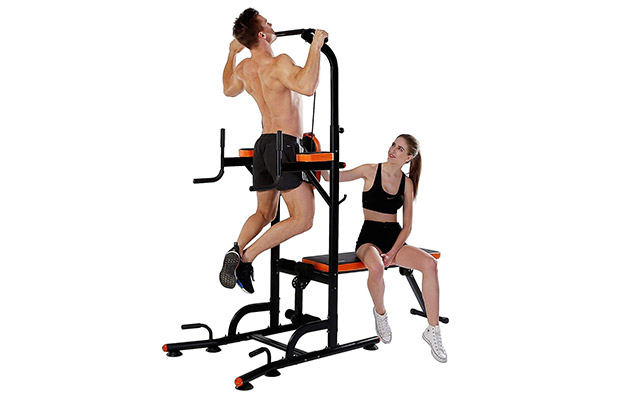 The back and armrests are covered with quality material. They are moderately soft.
Weight Sit Up Bench can be used for exercises with extra weight and exercises for the abs muscles. It is adjustable in the angle of inclination. This allows you to perform twists. To fix the legs, a special soft roller is provided. Its position is adjusted to the length of the legs. To place the neck of the rod there are special hooks on the frame.
On the frame there are special footboards, allowing you to take the starting position. In the upper part in a special attachment fixed by rubber bands. They make it possible to perform various exercises.
X-Factor Power Tower Exercises
Training with this equipment will allow you to perform a lot of exercises on different muscle groups. If necessary, it is possible to train two users at the same time. It is possible to perform exercises with your own body weight. It can be push-UPS, pull-UPS, Dips, leg lifts, twists. You can also use a rubber expander to train triceps, deltoids. On the bench you will be able to perform all sorts of presses and pulls. For chest and back muscles.
Here are some exercises, of which your training can be built: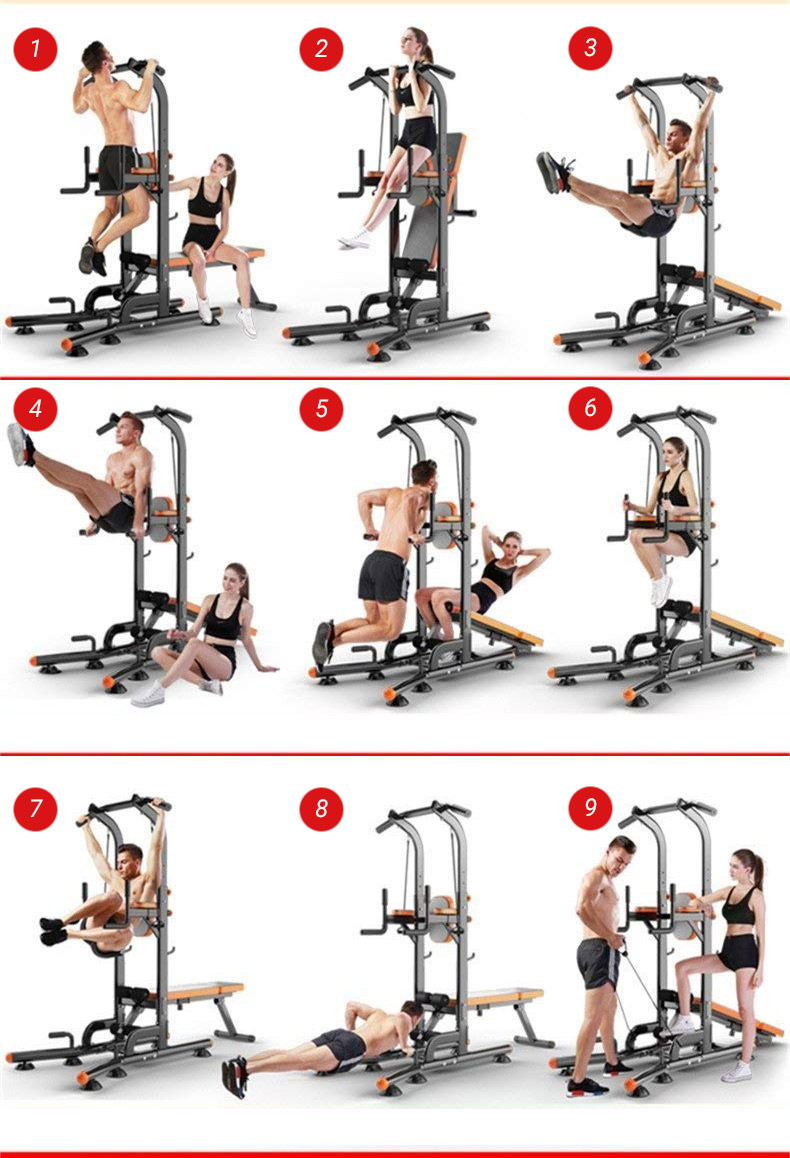 Summary
Power tower with Bench are becoming more popular for home use. In this case, the bench itself performs two functions. The model from X-Factor seemed to us quite reliable and easy to use. The lack of large size is partially offset by the ability to fold the bench. Of course you won't be able to use a lot of extra weight. But this equipment will be more than enough for home training. We recommend you to pay attention to X-Factor Multifunction Power Tower